Stay with Your Beloved Dog
At GLAMP SEASON, we have three pet-friendly rooms where you can stay with your pet. These rooms have a mini dog park in front where your dog can play. Go on a relaxing walk through the great outdoors with your dog.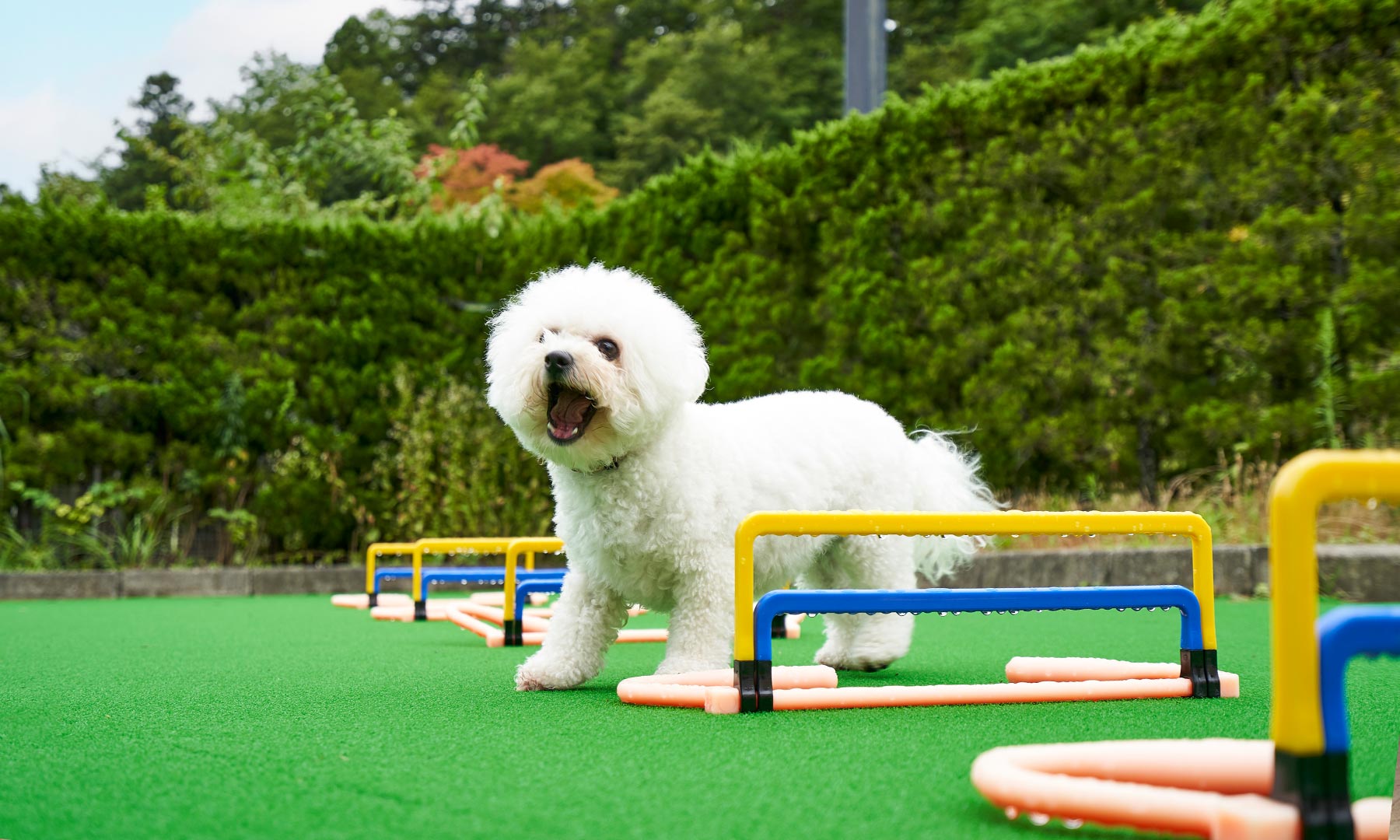 Dog Bonuses

For each dog, you will get a complimentary solid soap and aromatic insect repellent spray.

Amenities for Dogs

Cage / 2 stainless steel food bowls / drinking water bottle / pet pee pads / cleaning wipes / paw wipes / deodorizing spray
Pet Fee

An additional fee applies for dogs.

Up to 25 kg: 3,300 yen per dog
25 kg and more: 4,400 yen per dog

* Please state the "breed, number of dogs, weight (kg), gender, and name" in the comments section when booking.
* Pet fees will be settled on-site.

Please read the following carefully if you are staying with your pet:

Please bring your dog's vaccination certificates for rabies and other infectious diseases. You will also be asked to sign an accommodation agreement at check-in.
Please bring your dog's food and other necessary items for your stay.
Beyond the private area (mini dog park and wood deck terrace in front of the room), please keep your dog on a leash.

To ensure both you and your dog enjoy a comfortable stay, please read the PDF entitled "permissible and non-permissible dog breeds." Please also review the "agreement" and follow the outlined rules.